The first notable thing about the wild salmon fillet Dane Chauvel shows me is its colour – a rich red that, even over FaceTime, makes my mouth water. The second notable thing is that it's definitely salmon.
This might not seem like a debatable fact. Chauvel is co-founder of Organic Ocean Seafood in Vancouver, Canada, housed in a historic building at the mouth of the 854-mile (1,375km) Fraser River, one of Canada's main salmon courses. The company supplies many high-end restaurants, and wild-caught salmon makes up a large proportion of its sales.
But as the exclusive Guardian Seascape report indicating the extent of global seafood fraud has shown, it's not always so easy to tell what your fish actually is. In the analysis of 44 studies worldwide, more than one in three seafood samples of 9,000 analysed were mislabelled.
Chauvel is not surprised by the revelations. "The fishing industry is a mess," he says. "It's dysfunctional."
He can prove, however, that the salmon in his hands is a salmon, because the fish has been included in a random DNA testing programme – the world's first.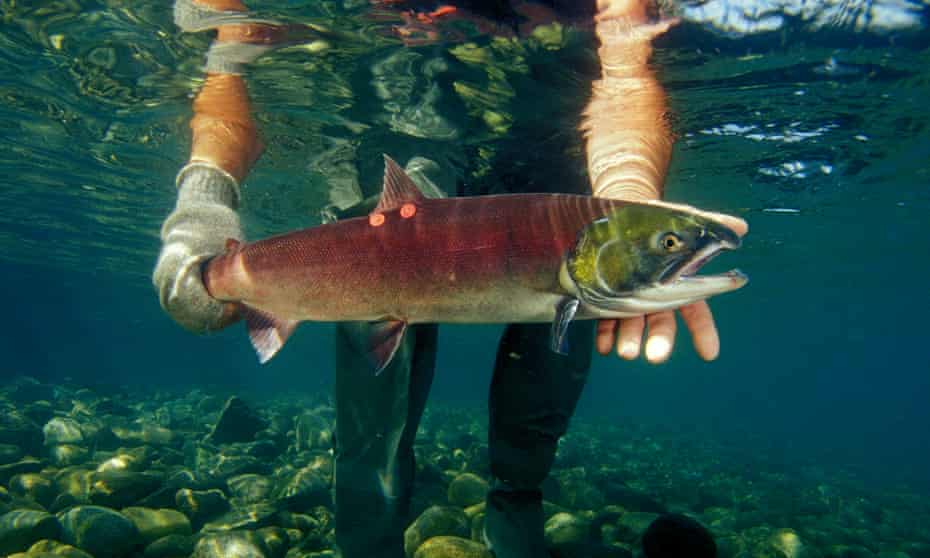 To remove any doubts about its seafood for top-end clients, Organic Ocean worked with the University of Guelph in Ontario, where researchers had pioneered DNA "barcoding" to identify living species. Together they created an independent authentication programme for Organic Ocean's fish, which even identifies rivers of origin.
DNA barcoding involves sequencing a short, specific section of a particular gene from a sample and comparing that with a library of barcodes from known species. The process can be compared to the way barcodes identify shop products.
Chauvel shows me, on FaceTime, the company's cold-storage room. Here, stacks of big blue storage boxes are filled with processed and frozen salmon, halibut, lingcod and tuna.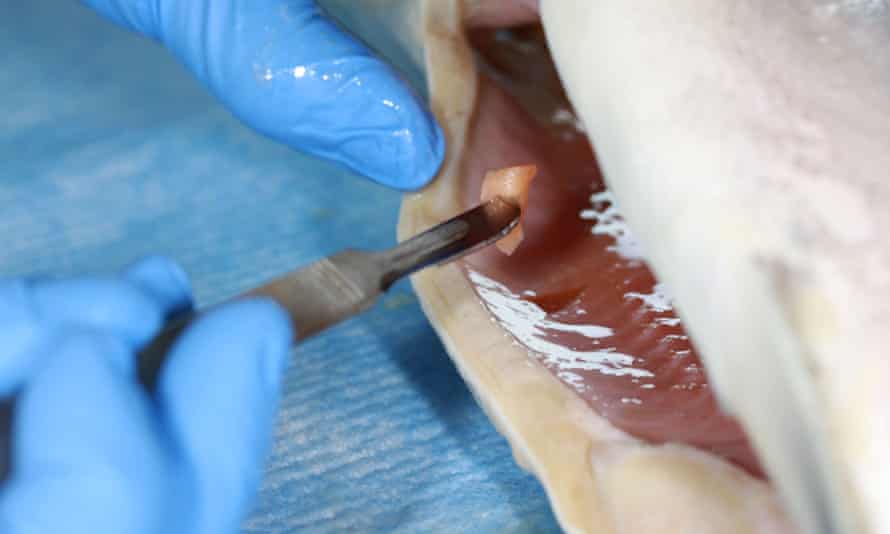 Many of these fish were caught by First Nations communities, in what Chauvel calls "a happy partnership based on shared values of conservation and environmental stewardship". Indigenous commercial fishers handle their catches carefully, preserving the beautiful skin colour of salmon, and creating a narrative of reconciliation: for nearly 100 years, First Nations communities were largely banned from commercial fishing in the Fraser River and other big rivers in British Columbia.
The fish in the blue boxes were identified when caught and tagged with a unique ID, including their species name, to track them during processing.
"Without telling us, someone from Guelph shows up and takes random samples from here," Chauvel explains. The samples are sent to the University of Guelph's Hanner Lab for DNA analysis. The lab posts the results on Organic Ocean's public website.