Japan's traditional carmaking giants need to raise their game in the race to develop pure, battery-driven electric vehicles or risk being left behind by Chinese, American and European producers, analysts have warned.
Despite dominating car production in Asia for decades, Japan's big players have been slow to fully develop the battery-only technology that is now eclipsing hybrid vehicles as the most likely type of car to plug petrolheads into the automotive revolution.
Battery technology and government policies to phase out petrol vehicles are driving the change away from hybrids towards a market worth billions of dollars in potential new sales.
Breakthroughs mean that new models such as the Hyundai Ioniq 5 have a socket on the side of the car that can be used to power household appliances. The next step is a car battery that acts as your domestic power storage unit and feeds power back into the grid. Big tech companies such as Foxconn and Huawei are considering making EVs as they become as much about electronics as transport.
Tesla topped the table for worldwide sales of plug-in electric vehicles last year, according to Statista, with more than 500,000 cars. Volkswagen was a distant second, followed by the Chinese market leader BYD.
No Japanese manufacturers made the top 10. Last year, fewer than 15,000 battery electric vehicles (BEVs) were sold in Japan, or less than 1% of overall car sales. Toyota-owned Daihatsu, which has the fourth largest share of the market by domestic sales, does not make any compact EVs.
Germany leads the charge
By contrast sales in Germany, where Volkswagen is leading the charge towards battery-only cars, the figure was 6.9%, while Britain is close behind with a market share for BEVs of 6.6% last year. In China, where 25m cars are sold every year, the share taken by BEVs was 5%. The market share will only grow as these countries phase out petrol vehicles as well as hybrids.
Although Japan says it wants to phase out petrol and diesel cars by the mid-2030s and is a powerhouse producer of hybrid cars, consumers have a limited choice when it comes to BEVs.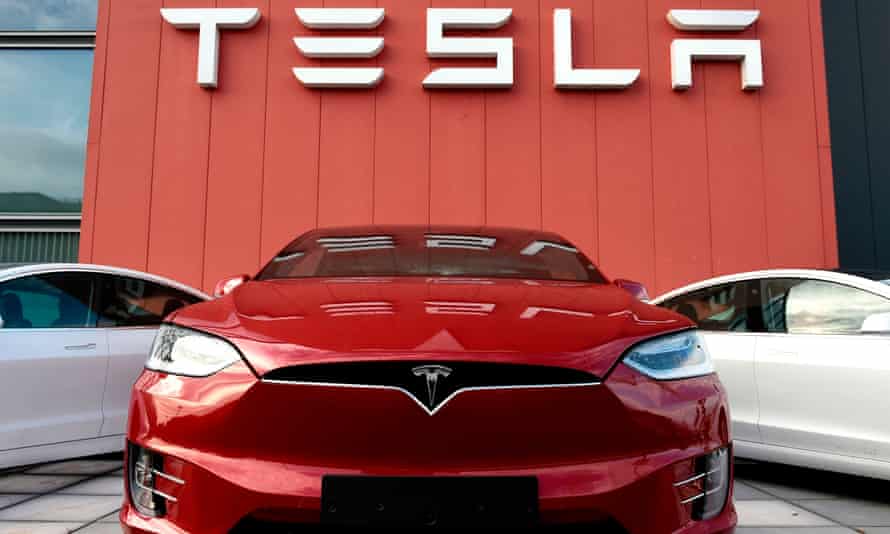 The government also faces pushback from the boss of Toyota who said last year that "the current business model of the car industry is going to collapse" if the government moved too quickly. Toyota has no plans to mass produce a BEV vehicle until 2025 although it is also developing fuel-cell electric vehicles (FCEVs) which run on hydrogen.
Bakar Sadik Agwan, senior automotive consulting analyst at GlobalData, a leading research and consulting company based in India, said Japanese manufacturers in particular needed to raise their game.