For many years, the top-rated attraction in the Tasman district of New Zealand was a cafe famed for its rural setting, seafood chowder – and tame eels.
For a few dollars you could buy a pottle of mince and a wooden stick to take down to the stream, where a blue-black mass was shining, writhing, waiting.
The largest eels were as thick as your arm and equally muscular; their eyes, blue and cloudy like an old dog's, belied their vigour. They would lunge at the outstretched smear of meat, their pink mouths agape, often beaching themselves in their enthusiasm.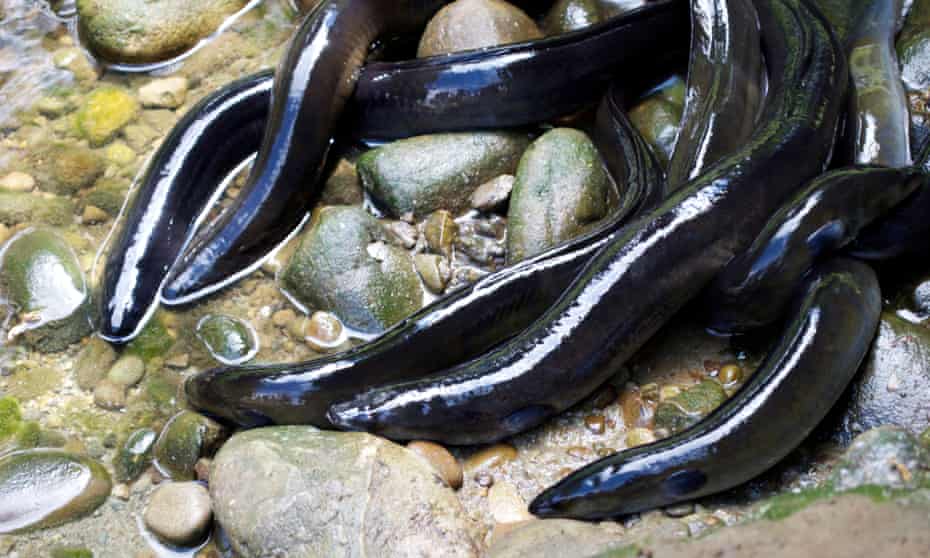 "I admit I was a little scared," wrote one visiting American on TripAdvisor. Other reviews warn: "Hang on tightly to your stick."
The Jester House Cafe outside Motueka recently reduced its operation to one day a week, after 30 years of facilitating eel encounters – including mine. When I was growing up in the area, feeding the eels was a favourite activity to share with visitors from out of town. On my last trip there, in 2014, a boyfriend took a photo of me, arms and eels outstretched, that I later used on my dating app profile.
I can't say whether it worked for or against me. As an attraction, feeding eels may seem surreal, even ill-advised: they are widely reviled. In fact, Jester House is one of many "eel encounters" across New Zealand. The Wop Wop Wetlands eco-park in the lower North Island markets itself as "fun for the kids and good for the eels". At the National Kiwi Centre in Hokitika on the South Island's west coast, "giant eels" share top billing alongside New Zealand's national bird.
It reflects eels' surprising prominence in Kiwi culture, largely unsung within the country and unheard of further afield. The two main native species of eel, the longfin and shortfin, are nowhere near as iconic or beloved as birds like the kiwi or kakapo – yet for most New Zealanders, they are far more immediate, sometimes in unexpected ways.
A cultural treasure
Generations grew up with Patricia Grace's 1984 picture book Watercress Tuna and the Children of Champion Street, telling the story of a magical eel who brought together a multiethnic community. To the Maori people, who know them as tuna, eels are an important taonga (cultural treasure), revered for hundreds of years as a source of food, figure of legend and caretaker of the waterways.