"This is my form of therapy," says Mariana Winnik, a third-grade teacher and avid birdwatcher from Brooklyn. Wearing a T-shirt with illustrations of birds and wielding a pair of binoculars and a trusty bird identification app, Winnik makes her way through north Central Park, on a mid-morning Saturday walk led by Christian Cooper.
Cooper says he doesn't usually lead bird walks because of the responsibility that comes with it. "I feel awful if we go out and we don't see a lot of good birds," he says.
But as he leads a group of 20 people through the park, it isn't long before a Baltimore oriole and a Blackburnian warbler – small, migratory eastern North American birds – are spotted. These sturdy-bodied songbirds, having flown in from the south, are a temporary gift.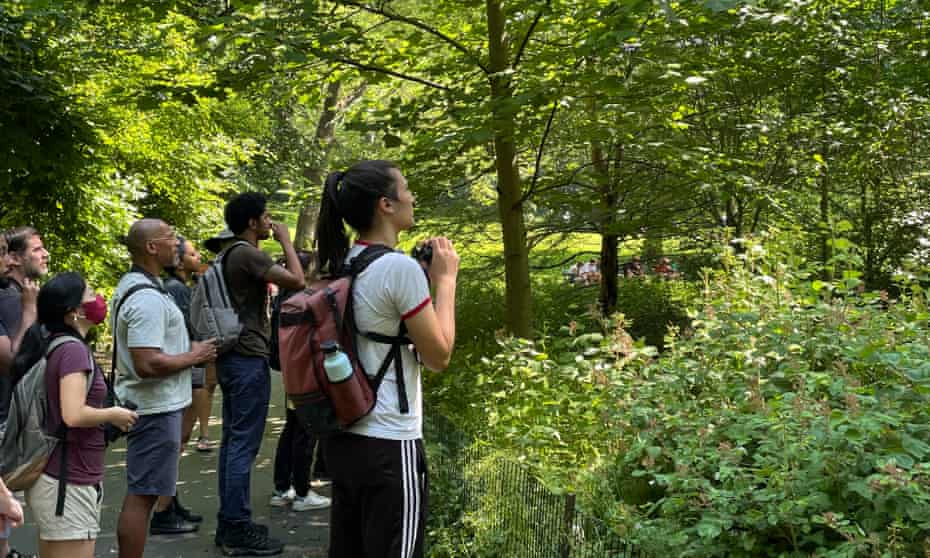 The nature walk, held last weekend, was one of the closing events for the second annual Black Birders Week – a series of events and activities meant to highlight Black birdwatchers, scientists and nature enthusiasts. The first week-long celebration grew out of a hashtag started by BlackAFInStem, a community of Black scientists who were responding to the video Cooper recorded of a white woman threatening to call the cops on him in Central Park.
The hashtag grew into a space for Black birders to talk about their passion for the outdoors, share photos of striking birds and tell stories of their most memorable birdwatching experiences.